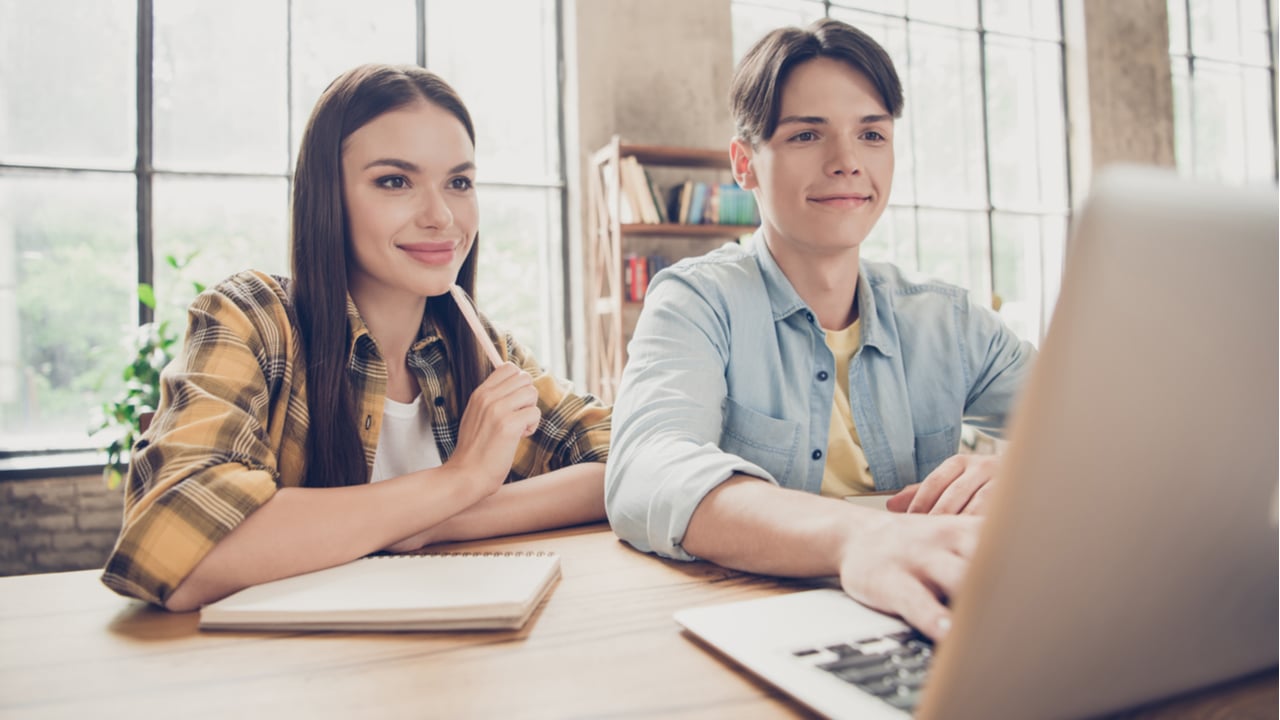 September 24, 2021
A Day-in-the-Life of a Career Services Professional
"Career Services" can mean a lot of things to different people, and people come to need them at different times. But how often do people consider what a day in the life of a career services professional is actually like? There are many facets of the job, and therefore, a lot of facets to any given day.
Let's take a look at a sample day in your life as a counselor, career advisor, coach, and guide.
A New Day in Career Services
7:30 A.M:
Driving to work with some important questions on the mind. One of the four crucial questions.
You're up and ready to take the day. Traffic is moving at an acceptable pace as you sip your coffee and think about the workday up ahead. There's a question nagging at the back of your mind. Am I doing enough?
It's a question that not only will underscore the rest of your day, but also shows a desire to be better. You're constantly searching for a way to provide better support to learners and more value to your institution.
The answer is that you can always keep growing. And asking the right questions is one of the best ways to ensure that growth. Your value is paramount to your institution.
Your school's #1 source of revenue is student enrollment and tuition. And students pick schools that give paths to great careers. You're on that path. Keep that in mind and take the day.
8:30 A.M:
A former student enters the office and is now working a job they enjoy. They just want to say hi and tell you what after graduation career services did for them. They also offer a suggestion on one more thing to offer.
You're in your office and hear a knock on the door. Jordan Henderson, Class of 2018, enters. She's dressed in business casual attire and has come to thank you. Your expert career coaching helped her land her current position as a paralegal at a local law firm.
Your department gave her valuable interviewing tips, put her in contact with peers in the legal field, and helped her find a mentor. You were instrumental in her professional development.
However, she hasn't only come to give thanks. She also has a suggestion for you: an online career coaching portal that students can access indefinitely after their graduation.
9 A.M:
You have a small group session with your coworkers. The topic at hand: growing the department. What do you have to do to continuously evolve your career services department?
Someone suggests a guide to get you guys started. The Key Steps to an Evolved Career Services Approach will take you step-by-step through the things you need to consider to grow your offerings.
10 A.M:
Now, you have a one-on-one counseling session with a student to discuss the results of their PathwayU career assessment. This student, Henry Mashburn, came to you the week before in a state of stress and anxiety. He was fretting about choosing his major and career. He couldn't figure out where to begin or how to analyze possible career options.
You directed him to the PathwayU career assessment tool. After reviewing his results, you sit down to discuss possible career paths and then cross-reference them with his major options at your institution. He leaves relaxed and excited to take the next steps.
Career Services Professionals do a lot in a typical day. Here's a look at what it takes to support students day in and day out: @JobZology2 P.M:
You have a meeting with your supervisor to discuss a new proposal: an adaptability push in the department to accommodate all of the remote learning needs.
What's that adaptability push look like? Well, you've got to cater to your students. Education is changing and students have new issues. Some of them are entirely online, some of them need more academic support, some new expert career coaching, and some need a little bit of everything.
How do you get your department ready to handle anything? You've got to develop a suite of flexible tools and services that can provide a boost to any and every student.
3 P.M:
You go to your desk and start to wind the day down. Those initial questions are still nagging you. Now, you can't help but think of just how many students are at your institution. They all need career services. How can you help them all?
You come to the conclusion that you need more online resources. You have already used the PathwayU career assessment tool, but now you need more orientation tools and resources to help students. You also need training tools to help new counselors get up to speed. Every online tool that you add makes your department more flexible and more prepared to take advantage in the future.
These new offerings will be easy to access for each and every learner. They'll allow you to scale your department in a way that allows you to deal with all possible volumes.
Guiding students to their goals requires a lot of effort. In @PathwayU's most recent article you can take a look behind the curtain of the individuals who provide guidance, support, and aid to each and every student: @JobZology
4: 15 P.M:
It's been a long day, but you answered the first question. You provide a lot of value to your school. You help students at every stage of their academic and vocational careers. But keep questioning your place because that's the only way to get better.
You can help each student succeed in their academic journey and find a worthwhile career that fills them with passion and purpose. That's why you got into career services, and PathwayU is ready to keep you moving forward.
The End of a Productive Day
Well, there it is. A typical day in your life. Look how much you do! Look how many people you help. You provide value, guidance, and direction to your entire institution. But sometimes, you need some help yourself.
PathwayU is ready to be right by your side with all of the resources and tools you need to expand your career services. Download some of our resources to get started. We've got the Key Steps to an Evolved Career Services Approach to help you change your department for the better. We also have the 4 Crucial Questions on the Mind of Every Career Services Professional to help you ask yourself the questions that will define your career services journey.
For more information or resources, please visit pathwayu.com!