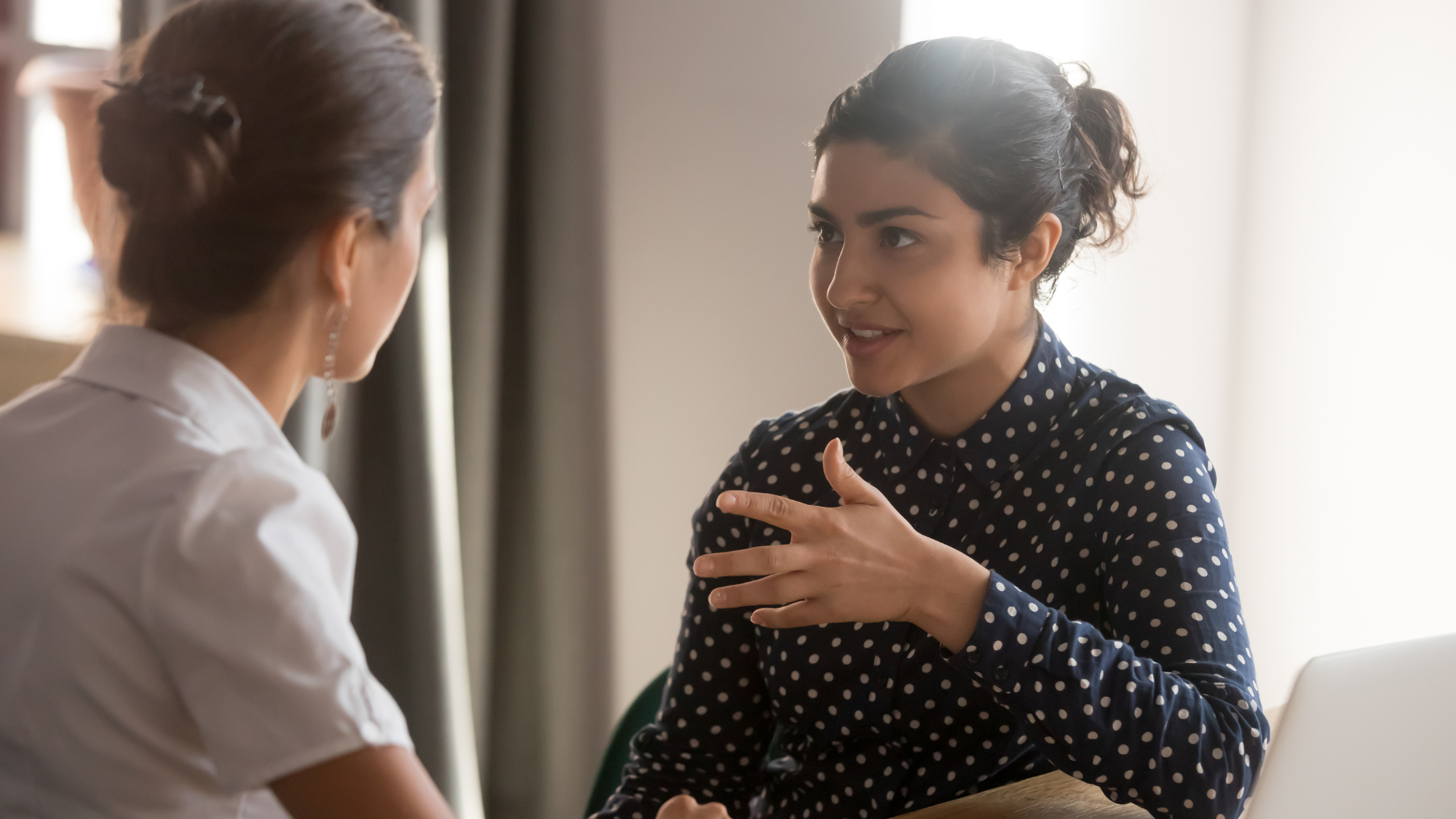 June 12, 2023
3 ways to encourage peer-to-peer coaching
Coaching is a central service for any college career center–and it's also one of the most time-consuming. When there are only so many hours in the day for your coaching staff to meet with students, scaling up your services–and making sure you're able to offer personalized, meaningful coaching to your entire campus–can seem nearly impossible.
But what if your students themselves could help scale your services?
Here are three ways you can empower and train student leaders on your campus to help provide career coaching resources to every student.
1. Amp up your peer coaching program.
Many career offices have student employees or volunteers–but using them effectively is another matter. It takes time and effort to train students to be peer coaches, but the initial investment can be well worth the returns.
This resource available through NACE is a great way to get started. Whether you're building your peer coaching program from scratch or looking for ways to take it to the next level, make sure your student coaches have a thorough knowledge of all of the resources your office provides and how to effectively guide other students in finding and using those resources. From there, you can unleash them on the campus in a myriad of ways.
2. Engage through Residence Life.
For residential colleges and universities, having a presence in the residence hall is the number one way to "meet students where they are."
First things first: Get in touch with your Residence Life staff to learn about their programming. Because R.A.s are often expected to provide regular programming for their residents, they're likely looking for fresh ideas for how to engage–and you can offer them ways to do just that.
If you have a solid, functioning peer career coach program in your office already, your peer coaches can offer to visit residence halls to provide programming or drop-in coaching sessions, collaborate with the R.A.s on creating career-focused bulletin boards and resource corners, and more.
Another option is to provide some training directly to R.A.s and residence hall staff. Offer to meet with them regularly to educate them about your resources, provide handouts, and more. This can be an especially great way to promote virtual resources like PathwayU. Ask the R.A.s to log in to PathwayU and take the assessments, then schedule some time to talk to them about their results and brainstorm ways they can promote this resource to their residents.
3. Partner with Student Organizations.
Partnering with student organizations is a powerful way to provide meaningful and targeted peer-to-peer career coaching–especially for specific interests, industries, and populations.
Students in on-campus organizations are heavily involved in your campus community. They're already leaders, which means they can help guide other students to resources when given a chance–and the right support and tools from you.
Does your office have goals to increase the diversity of the students you're serving? If so, reach out to student leaders in your campus's diversity, cultural, and ethnic organzations and invite them to partner with you in serving students. You can provide these student leaders with career resources and information, and they, in turn, can disseminate that information to the student populations they represent through their organization's meetings and sponsored events. Once again, this can be a great opportunity to promote virtual resources like PathwayU, since all the student leaders have to do is provide an informational sheet with the URL to get other students started on the path to career exploration.
This is also a low-stress way to begin developing strong relationships with these campus organizations–which in turn can result in even bigger partnerships for your office down the road.
PRO TIP. Resist the Urge to Gatekeep.
It can be tempting to hoard our resources in order to encourage students to visit the career center. But this impulse often stems from misguided KPIs and department goals.
Our ultimate goal as career educators shouldn't be to consistently increase the number of students walking through our office door. Instead, we should be focused on increasing the number of students on our campuses who are finding meaningful careers.
To that end, the more students you can empower to talk about and share your office's resources, the better.
By Jen Gose
Jen Gose is a PathwayU contributor and a former higher ed administrator who now writes strategic content and copy on higher ed topics.