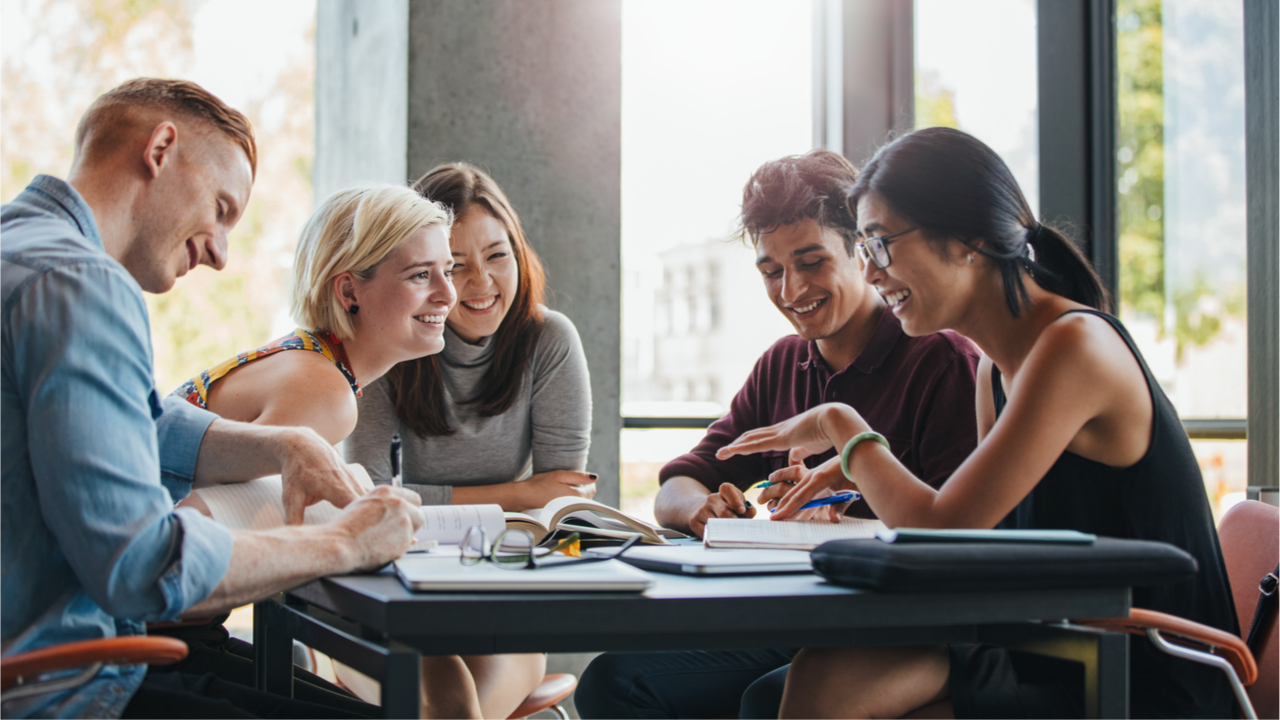 June 03, 2021
How to Make the Most of Your CARES Application and Disbursements
For universities and colleges, and the students and parents they serve, the CARES Act was incredibly exciting. Hard-hit, often vacant campuses, finally saw a light at the end of the tunnel. In a nation afflicted with record-high unemployment that continues still, colleges and universities clamored for relief. However, as CARES rolled out, questions abounded, and as the pandemic rolled on, more relief was soon needed.
The focus of the CARES Act was the initial impact of COVID-19, but the CRRSA Act expanded the range of uses to include institutional losses of revenue and costs incurred due to the pandemic.
The CRRSA Act expanded the range of uses to include institutional losses of revenue and the costs incurred due to this pandemic. Learn if your campus is eligible, how it's allocated, and how to use it to best benefit your institution.

Click to Tweet
Subsequent relief bills, most importantly the American Rescue Plan Act (ARPA), began to address the initial limitation of the first bill and Congress and state governments are continuing to offer guidance for these new relief offerings. While the minutiae of these bills can often be difficult to discern, we're closely following the release and award of funds, and are here to help you navigate the ins and outs of the CARES and ARP Act and how they apply to your college or university.
Q: Is my college or university eligible to apply for the CARES or ARP Act?
A: In a word, yes! President Joe Biden signed the American Rescue Plan Act (ARPA) passed by Congress—a third relief package responding to the ongoing health and economic crisis that, among other things, provides state, local, and tribal governments with a significant investment of $350 billion in stimulus funding.
Keep in mind, to receive emergency aid, institutions must sign and return the Certificate of Funding and Agreement to acknowledge the terms and conditions of the funding. If an institution completed this already for CARES funds, it does not need to do so for subsequent rounds of funding.
ARPA allows more flexibility on how colleges and universities can spend the money than in last spring's CARES Act, requiring colleges to spend at least as much of the money on student grants as was required in the CARES Act.
NOTE: Under the relief bill, for-profit institutions will only be able to use their share of the money to give aid to students, not to help the financial picture of the colleges or universities.
The relief package that was passed under the Trump administration in December 2020 did not provide funding to help state and local governments, meaning that while the package helped institutions in the near term by sending funding directly to schools, it did nothing to protect state funding for higher education.
DYK? Public higher education accounts for 18% of state expenditures—the second-highest expenditure area after public benefits, which include unemployment benefits and food assistance.
Q: How much is available from the ARP Act? How is it allocated?
A: In general, the allocations from ARPA are as follows:
The law provided $40 billion in relief for higher education
Minority-serving institutions received an additional $3 billion.
For-profit institutions received $396 million that could only be used on student grants.
Public and private non-profit institutions received $36 billion.
Institutions with the greatest unmet need related to the pandemic received $198 million.
"When you're creating an argument for using these funds, you're making a compelling argument for supporting student needs. These funds are a front-end investment to give lead time to find funds to use long term."

--Larry Moneta, former vice president of student affairs at Duke University
Q: We understand how to allocate the money for our students. What are we allowed to do to benefit our institution?
A: Fortunately, the delineation in the ARPA is very clear. Universities, colleges and higher education institutions can use the funds to:
Defray expenses associated with COVID-19 (including lost revenue, reimbursement for expenses already incurred, technology costs associated with a transition to distance education, faculty and staff training, and payroll);
Carry out student support activities authorized by the Higher Education Act of 1965, as amended (HEA), that address needs related to COVID-19; and
Make additional financial aid grants to students.
The Department of Education will soon announce the details on how institutional funds from the ARP can be used. Fansmith said that this round of funding should look very similar to the current rules, but there may be additional information to help higher education institutions understand what programs and initiatives the funds can help launch to benefit students.
Q: Are there any requirements on how quickly we need to allocate funds?
A: YES! Institutions have one year from the date of grant notification to use relief funds. While funds can be drawn throughout the year, student funds that are drawn down must be dispersed within 15 days. Institutional funds that are drawn down must be dispersed within three days. Occasionally, some circumstances allow a one-year extension on the use of funds.
Bottom line? Don't draw it unless you're ready to use it quickly!
Q: We've allocated our students' costs for aid. How can we spend this money to best benefit our institution?
A: Experts agree that these funds are a short-term assist, and as such, are best used for long-term benefit. Many universities and colleges are choosing to use funds to benefit their students now and in the future.
"We were fortunate to take a moment to identify our priorities. For us, the priorities were looking ahead to what is a sustainable, long-term solution that will adapt with our students regardless of what breaks in the world. If we learned anything from the pandemic, it's that everything is unpredictable. We have to be ready to be more flexible and more adaptive. As our student population has increased with international students, we have to make sure that their health and wellness needs are taken care of regardless of time, date, or place."

--Meredith McCoy, associate vice president of institutional initiatives at Bennington College
Learn if your campus is eligible, how it's allocated, and how to use it to best benefit your institution. The CARES and CRRSA Act expanded the range of uses to include institutional losses of revenue and the costs incurred due to the pandemic.

Click to Tweet
With unemployment continuing to be a concern for new graduates, PathwayU has been helping clients make the best use of a portion of their ARPA funds to implement best-fit job and career counseling. By investing now in career counseling, students currently under duress are coached into their right-fit roles and encouraged to pursue their purpose. PathwayU has helped hundreds of colleges and universities:
Reduce the number of students who change their major, which increases overall costs and time at the institution.
Increase their placement rate and student satisfaction post-graduation with right-fit career counseling.
Retain students in their right-fit career path for higher graduation rates.
Alleviate parental and guardian concerns about career placement and job security in a chaotic employment environment.
Prepare students for unexpected events and the careers that are necessary for the future.
---
Let's Talk Benefits! Speak to one of our career pathway experts on the latest changes to funds and how to best use them for your institution!
---