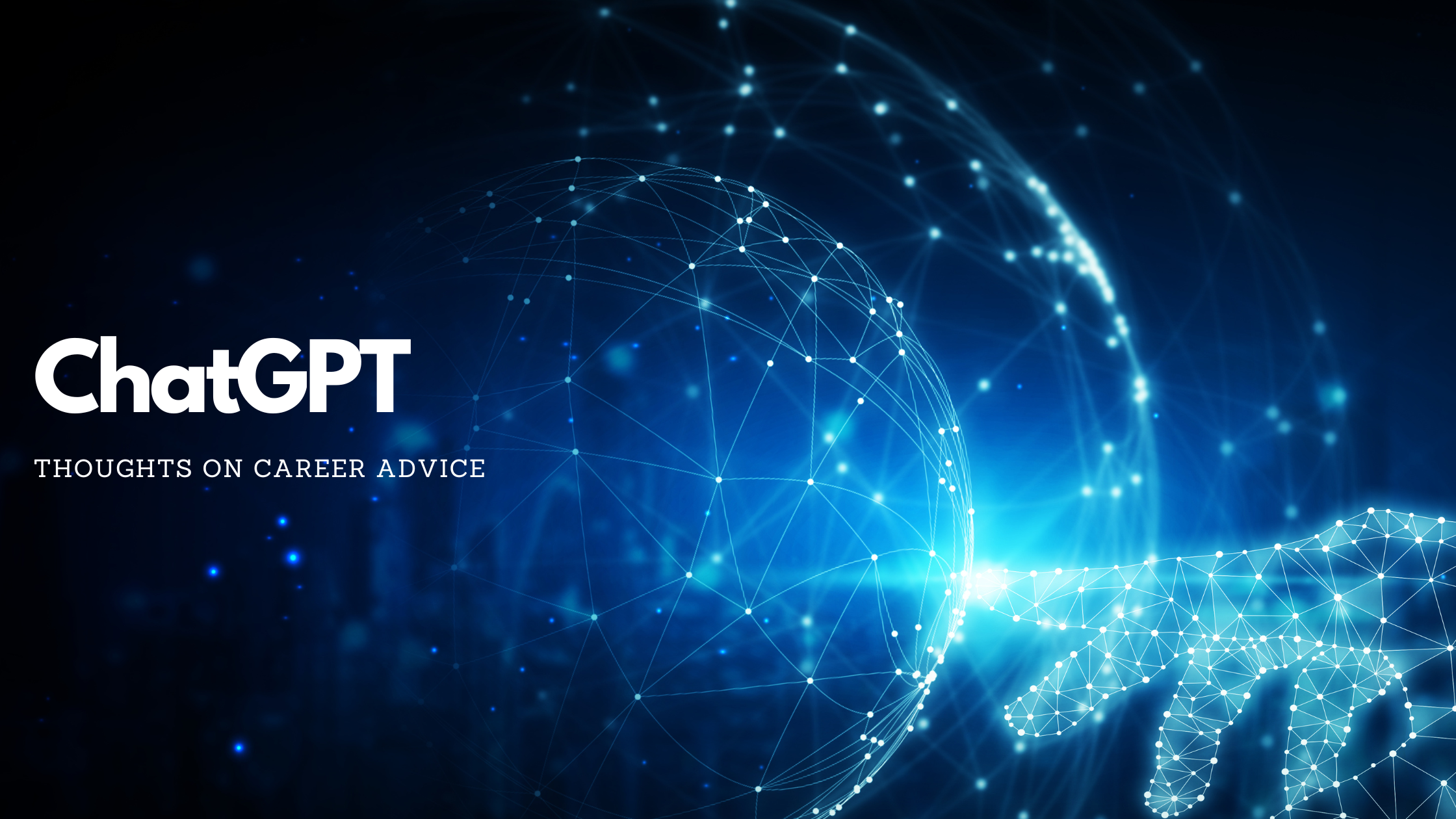 February 01, 2023
Meet PathwayU's Newest Guest Blogger: ChatGPT
Bryan Dik, Ph.D. Chief Science Officer
If you live and work around higher education, by now you've heard about ChatGPT, the generative AI bot developed by the nonprofit OpenAI to fundamentally change the way we write. Give it a simple instruction and it more-or-less instantly generates prose that, most users say, is pretty good or at least passable. Here at PathwayU HQ we are always looking for more good content for our blog, so we invited ChatGPT to help us out.
We gave Chat GPT this simple instruction: "Write a blogpost about what college students should do to make wise career decisions." In about 20 seconds, ChatGPT gave us a response. How did it do? You be the judge:
"As a college student, you have a lot of decisions to make when it comes to your future career. It's important to make wise choices that will lead you to a fulfilling and successful career path. Here are some tips to help you make wise career decisions:
Explore your interests and passions: Take the time to figure out what you're truly interested in and what you're passionate about. This will help you find a career that you will enjoy and be successful in.
Research different career options: Once you have an idea of what you're interested in, do your research to learn more about different career options in that field. Look into the job duties, salary, and growth potential of different positions.
Get experience: Internships, volunteer work, and other forms of practical experience can help you gain valuable skills and get a better sense of what different careers are like.
Network: Connect with professionals in your desired field. They can provide valuable information and advice about the industry and help you open doors for future opportunities.
Seek guidance: Talk to your college's career center, professors, and other advisors for guidance and support as you make your career decisions. They can help you explore different options, prepare for job interviews, and more.
Be open-minded: Keep an open mind as you explore different options. You may find that a career you never considered is a perfect fit for you.
Remember, making wise career decisions takes time and effort, but by following these tips, you'll be on the right track to finding a career that you will love and excel in."
Not bad, right? Feel free to share this advice with your students. So far ChatGPT has been a model employee—kind of quiet, but prompt, responsive, and highly trainable. We'll give it a few more assignments and see what else it can do for us. What are your thoughts on generative AI? Is it a learning tool you're excited to incorporate in your work with students, or the beginning of the end for academic integrity in higher ed?