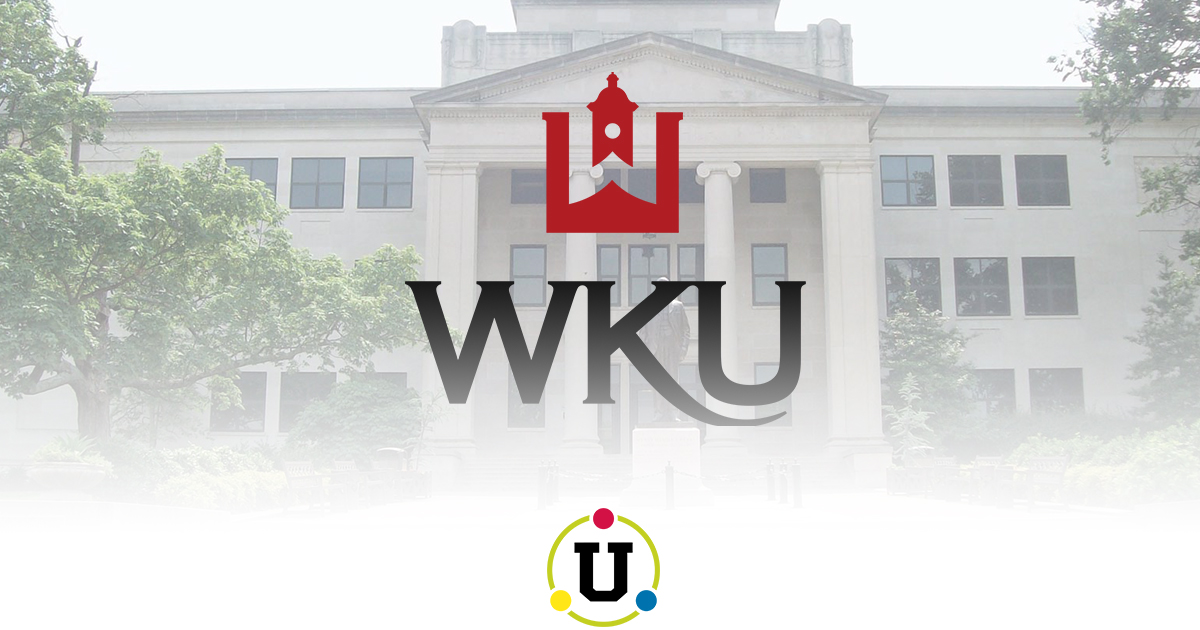 February 08, 2021
How PathwayU Impacts Student Retention at Western Kentucky University
Eric Leftwich, Chief Revenue Officer
Western Kentucky University (WKU) is preparing "students of all backgrounds to be productive, engaged, and socially responsible citizen-leaders of a global society. The University provides research, service, and lifelong learning opportunities for its students, faculty, and other constituents. WKU enriches the quality of life for those within its reach."
Dr. Beth Laves is Associate Vice President, Division of Extended Learning and Outreach at WKU. Her mission is to "extend the education and information resources of WKU to the citizens of Kentucky and beyond." In a recent interview, Dr. Laves shares her experience with PathwayU and explains how the career discernment tool has become a critical component of student retention and advising success.
The Challenge
Q: What primary challenge(s) were you trying to solve before you found PathwayU?
A: WKU was looking for an advising tool to help students explore different degree programs at WKU. We have multiple student audiences:
The traditional first-time full-time freshmen
Transfer students from our community college system
Regional nontraditional students that tend to study part-time
International students
It was difficult finding a tool to help students who are either (a) undeclared when they are admitted, or (b) had begun pursuing a major but didn't feel it was the right fit for them. They wanted to stay in school but find a degree program that fits who they are and this may have changed from when they were first admitted.
Nontraditional students may have been in the workforce and now want to change careers but are not sure what degree programs will get them where they think they want to go. International students hope to understand WKU degree programs before they make the admission decision. With such a diverse student population, finding a tool that may work for all of these groups was a challenge.

The Solution
Q: Why did you see PathwayU as a solution to help resolve your primary challenge(s)?
A: PathwayU gives WKU's prospective and current students information that guides them through an exploration of their interests and WKU programs to find the best fit for them. The materials are useful in freshman experience courses as exercises for those students who are not familiar with career exploration. We also work with students even if they come with a program decision so they are sure about the major they've chosen and have a feel for the occupations these programs lead to.
The self-assessment and advising access are both helpful tools in a variety of settings and student types to get to a better understanding of our programs and students' career goals which ultimately lead to better retention and graduation rates. Helping students feel in control of their educational experience is key to keeping them engaged.

Outcomes at WKU
Q: What are some of the outcomes you've seen as a result of using PathwayU?
A: We have seen students that we work within the community colleges focus on WKU degree completion programs and work with WKU advisors before they are even admitted to planning out their path to graduating with a bachelor's degree. We have learned that transfer students need guidance much earlier than the term before they plan to transfer and this tool can help when working with students early in their community college experience. This takes strong partnerships with the community colleges and we are fortunate to have some great partners here in Kentucky.

Dr. Laves and her team continue to find creative ways to use PathwayU with students. She believes that advising with a focus on career destination will continue to be critical to student retention and success.
Want to see PathwayU in action?