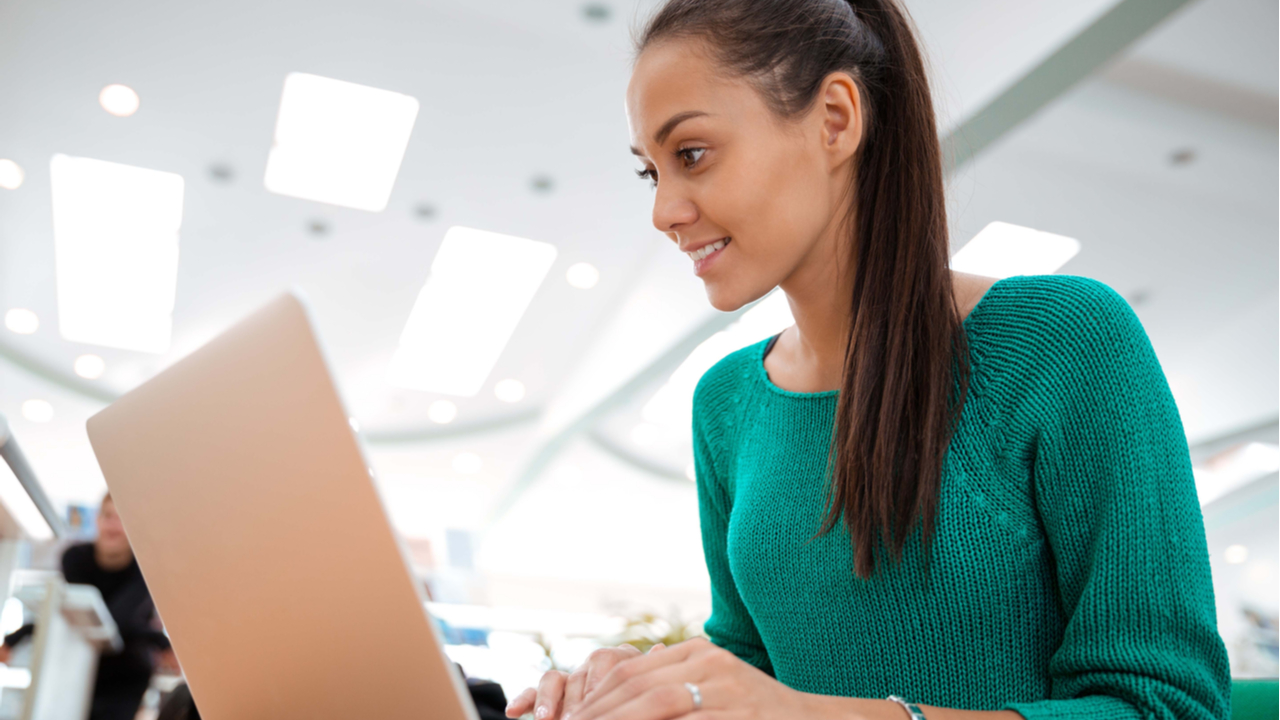 June 30, 2021
6 Essential Tips for Guiding Students to Their Purpose
Career Guidance Leads to Purpose
Students aren't just in school to get good grades and make new friends. They've got bigger goals and aspirations than that. Most of them have a higher sense of purpose in their mind, even if they don't yet know what that purpose is.
As career counselors, it's your job to help them find that more significant motivating factor. The truth is, most students don't want to fly blind. They want to know that their university is behind them. You can support them by providing advice and pushing them towards finding their purpose. Here are some tips for helping them find the path to their goals.
@JobZology says guiding students to their purpose is one of the most important things you can do. Here are some tips for helping students find their way:@JobZology
Career Guidance Tip #1: Ask Probing Questions
Students want purpose.
No one wants to move for the sake of moving; people want to be moving toward something. Sometimes, students know what that something is, but they need a little extra help to figure it out. That's where you come in by asking the right questions.
Getting to know a student and become familiar with their personality, aspirations, and goals allows you to create a tailor-made career plan. Don't try to shove a round peg into a square hole; find out the shape of their peg by asking good questions. Then, create the hole to match.
Career Guidance Tip #2: Foster A Sense of Community and Collaboration
Purpose is all about forward momentum and personal growth. So, it makes sense that it is easier to identify your purpose when you surround yourself with like-minded individuals. One way to help students find their purpose is by encouraging them to create connections and communities.
Collaboration isn't only a valuable skill in the academic world, but it's also a highly sought-after skill by future employers. Around 75% of employees regard collaboration and teamwork as important, and 39% of survey respondents felt that their company could collaborate more.
Keep in mind that your students are likely dealing with some sort of change as they enter postsecondary education. Transition, big or small, can lead to a feeling of displacement. Providing a sense of community helps to establish some stability.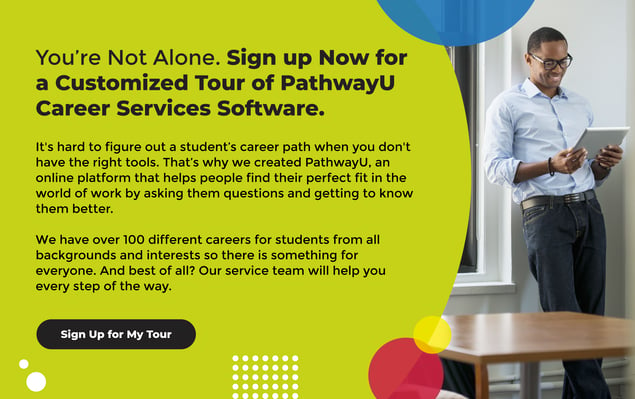 Career Guidance Tip #3: Illuminate the Path
Direction is one of the most valuable things you can give to a student. Often, students don't understand what path they need to take regarding their academic journey. Many times, people aren't even aware of what tools and resources are available to them. You can guide them by showing them the way.
Tools like PathwayU's career assessment can be an excellent way to steer career and purpose conversations. From there, you can go through the results and discuss career options. After using our assessment and having a thorough discussion, many students feel more clarity towards their academic direction.
Career Guidance Tip #4: Make Yourself Available
Guiding a student toward their purpose is an ongoing process. It's not just one meeting and then sending them on their merry way. Students will have questions and moments of crisis, and in those moments, being available could mean a lot.
A great career services department creates an epicenter where you can provide this type of help. Students will know exactly where to go when they need career advice or guidance.


Career Services departments that are most useful for students do various things that encourage students to look past the end of their academic careers. Things like:
Interview Prep
Job Market Data
Mentorship
Peer Collaboration
Career Counseling
Students are looking for more than just good grades. They want forward momentum and purpose. Here are @JobZology's tips for helping students find the right path:@JobZology
Career Guidance Tip #5: Keep in Contact
You'll want to stay front-of-mind for students who are still looking for some sense of purpose. Of course, they'll be juggling many different responsibilities, and they may not always have their life after academia as their #1 priority. That's why you need to try and remain in contact.
Whether it's through an email workflow or mandatory advisement, semi-regular conversations with students can remind them that you're still dedicated to helping find that all-important purpose.
Career Guidance Tip #6: Approach Students with Understanding
The way you approach your conversations with a student can make or break your relationship. If you come on too strong or in an abrasive manner, they may recoil and decide to try and figure it out on their own. Remember, they've got a lot of things they are juggling.
That's why an understanding and compassionate approach is best. Make it clear that neither of you has all the answers, but you're committing to finding them out together. If you can demonstrate that you'll use all the tools at your disposal to help them find their purpose, they'll be much more receptive to suggestions you have down the road.
Start Showing Students The Way
Students are looking to you for guidance and support. Everyone wants to be great and feel as if they're moving toward a higher purpose. But, sometimes, we just don't know how to get to that greater sense of self. That's where you come in.
With these tips, your students will feel like there's a road map and a plan in their favor. Your student's success depends on how well you can keep them focused on and engaged with their goals. If you can manage that, you'll set your students up for success.
Ready to Become The Best Career Guide You Can Be?
As a PathwayU customer, you will have access to all of these resources and more. Our team is dedicated to providing students with the guidance they need to find their perfect career path after graduation. Request your demo today!
Looking for a great career assessment tool that helps get your students on the right career track? Try PathwayU's career assessment software. Check out our demo video.