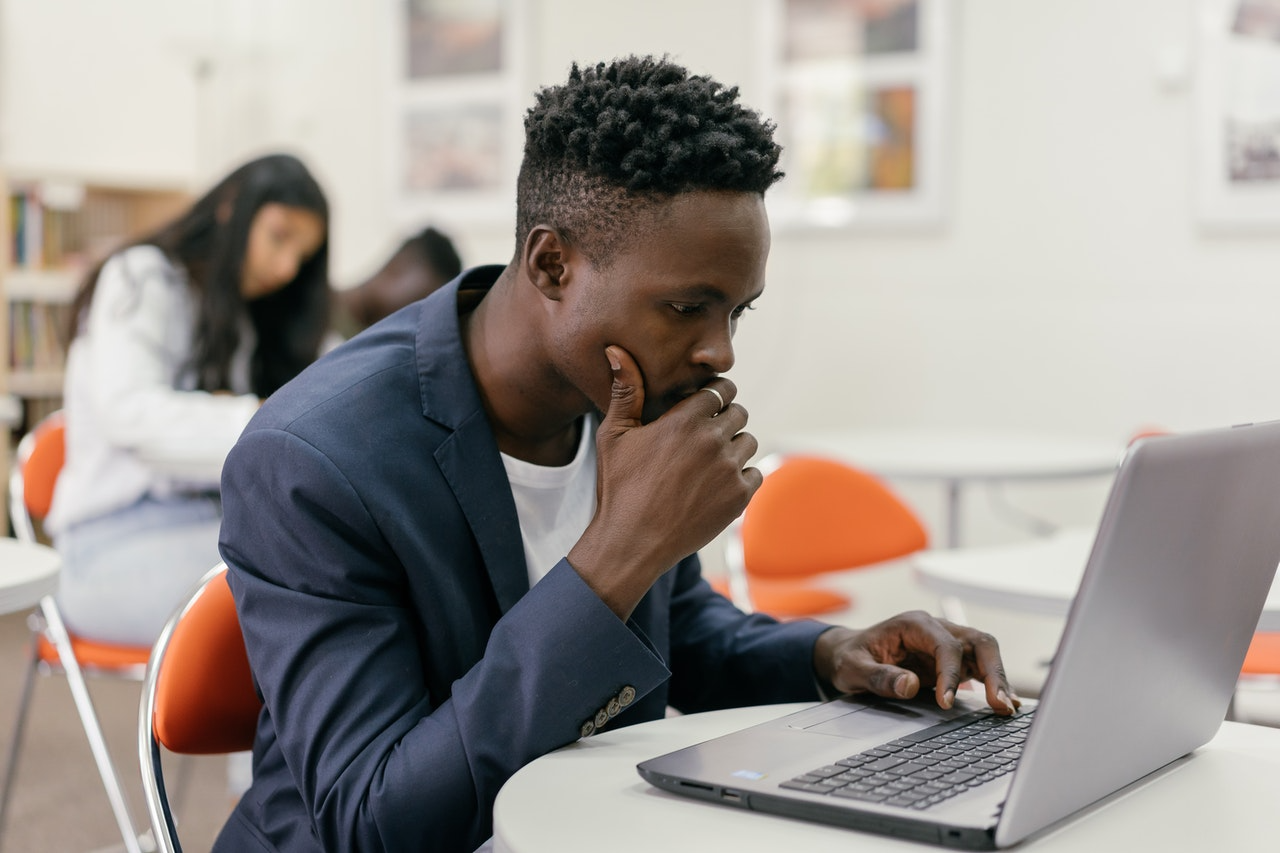 April 07, 2022
Assessment Vs. Guidance: Picking A Tool For The Whole Campus
A re-envisioning of career services is underway on college campuses around the nation. From the smallest liberal arts colleges to the largest research universities, there has been a clear shift in focus over the last several years – a shift that can be seen everywhere from what career offices are being called to the places career services call home on campus.
At its core, this shift is an attempt to move away from the traditional career services models that focused on band-aids for immediate needs (resume reviews and interview prep in the moments before the job search). Instead, colleges and universities are recognizing that, to be truly effective and to meet the expectations of a new generation of students and parents, we must instead offer career education–integrated, intentional engagement with career development beginning in the first year.
Career development professionals are embracing the idea that their work is to prepare learners for a 21st-century career, rather than a single job or profession. Read more:

Click to Tweet
Career Centers Under The Magnifying Glass
Although the changing landscape of career development has accelerated in recent years, the work of the career center has been in a state of change for decades. From job placement offices – which quite literally worked with local employers to place new graduates in jobs – college career centers have been forced to evolve along with a constantly changing economy, adapting to shifts in how people find jobs as well as how we relate to work itself.
With these monumental changes in the job market, college students and their families have become more and more interested in the "return on investment" of a college education – and that "return on investment" often is expressed in terms of the career outcomes of graduates.
As such, administrators have increasingly put career offices under the magnifying glass. The hope: that with the right positioning and the right resources, career offices can provide the direction and support students need and families expect as they translate a college education into a successful career.
But what does success look like in the career center? How do we prepare students for a job market like none other – a job market where remote work is becoming the norm, the gig economy continues to gain strength, and job-hopping is on the rise?
The Career Center As A Compass
To find success, career development professionals are embracing the idea that their work is to prepare learners for a 21st-century career, rather than a single job or profession.
To do this, career education focuses on career and interest exploration, as well as the development of students' transferable skills and the ability to articulate how those skills apply to any number of professions.
Connecting a student very early with a career and professional pathway that will deliver the greatest sense of meaning is one of the best ways to ensure educational success. Check out more:

Click to Tweet
In other words, the career center of today is a far cry from the job placement offices of yesteryear. Today's career development professionals must use principles from psychology to help students explore and identify their own interests and strengths as well as pedagogical best practices to help students develop career skills and articulate their value through written and oral communication.
Career coaches and advisers serve as a compass and a guide to the students they encounter. From year one, they help students reflect on their own values and interests, identify opportunities both within and outside of academia, set realistic goals, and pursue their dreams. A heavy lift for any one office – but, luckily, there are tools to help.
From Assessment To Guidance
Career centers have long relied on assessments to help students narrow down their interests and identify an industry or job that would suit their skills. And it's no wonder that assessments are still popular: They're easy to administer, especially in the remote era many career offices now work in, and they provide the student with a concrete answer to their questions – something that is not always easy to provide in career education.
But career development professionals of today know that those seemingly set-in-stone assessment results can be deceivingly simple – and in some cases even discriminatory. Old school assessments use questions and examples based on the social norms of a generally caucasian and privileged population. These assessments often label a user or offer suggestions based on their results using a comparative notion–i.e., people who score like me often major in X or Y or pursue a career in A or B. Given the statistics for retention and graduation, it's clearly time to evolve.
A better way forward is to use assessment methodologies that can integrate into each step of the education process. Modern assessments need to provide guidance and leave the student with more of a compass bearing for what their life might look like after graduation. Connecting a student very early with a career and professional pathway that best suits who they are and will deliver the greatest sense of meaning is one of the best ways to ensure educational success. Isn't it odd that we ask a student to pick a major without the advantage of individual guidance toward a profession or the world of work where the student will find meaning and satisfaction?
Luckily, the advent of predictive science and online platforms designed to meet the student where they live can now provide this resource. The PathwayU platform provides this kind of guidance for both the student and the career adviser. Through its easy-to-understand interface, both adviser and student can easily reflect on results and identify the next steps. Best of all, the focus throughout PathwayU is on purpose and meaning. Because finding a way to align your values, interests, and goals with your career is the best indicator of a successful career.
Colleges and universities that are seeking to demonstrate their return on investment to students and their families must invest in tools that help students achieve success. By weaving career education into the curriculum and focusing on the pedagogy of career development, we can guide students to powerful outcomes that match their goals. And with PathwayU in the career center's toolkit, these outcomes are within easy reach.
About The Authors
Jen Gose is a PathwayU contributor. Her insights come from nearly a decade of experience in higher education services as an educator, recruiter, and career advisor.
Eric Leftwich is a cofounder and the Chief Revenue Officer of jobZology.