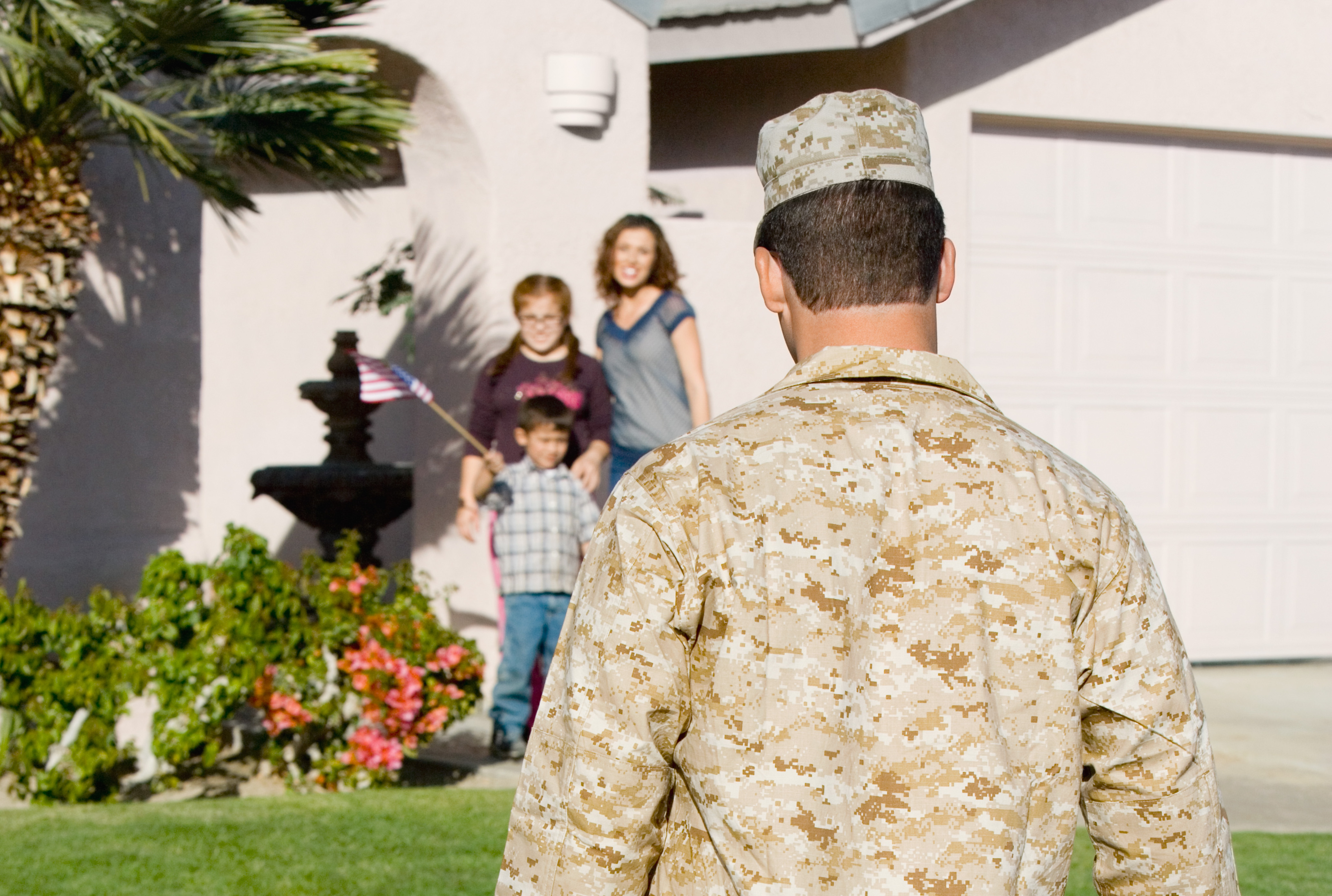 June 18, 2019
Military Crosswalk Feature Developed for Military Personnel
Amy Huber, Science and Operations Lead
Military crosswalk feature has been developed in jobZology's PathwayU platform to help clients better serve military personnel and veterans. The new feature enables users to filter career matches by their Military Occupation Classification (MOC) or Military Occupational Specialty (MOS) code.
Military crosswalk will assist military transition into civilian life with career exploration and opportunities
The Military Crosswalk connects occupations in the PathwayU platform to military classification systems. The focus of the crosswalk feature is to guide veterans and service members through career exploration and provide information on civilian occupations to help them transition out of their previous roles, while still leveraging their past military experience.
The crosswalk identifies careers that are similar to their positions in the military, though they are not exact equivalents. Matches are based on the alignment of the duties involved in the civilian and military roles, as well as education, training, skills, and experience. By identifying similar civilian careers, we can better steer veterans and service members to occupations they may find most satisfying.
Our platform leverages several data from various sources
The Military Crosswalk offered by PathwayU leverages military transition search data from O*NET Web Services, which is developed and maintained primarily by the Defense Manpower Data Center (DMDC), U.S. Department of Defense. Additional sources of information are leveraged such as VOW, the RAND Corporation, COOL projects for the Army, Navy, Marine Corps, and Air Force, CITM (Careers in the Military).
The process of collecting data from these sources, matching military occupations, and building a unified crosswalk is repeated regularly to keep the web application up to date. The military-civilian crosswalk is generally updated quarterly. In general, matches are connected on the basis of shared duties, knowledge, skills, and abilities required of both civilian and military positions.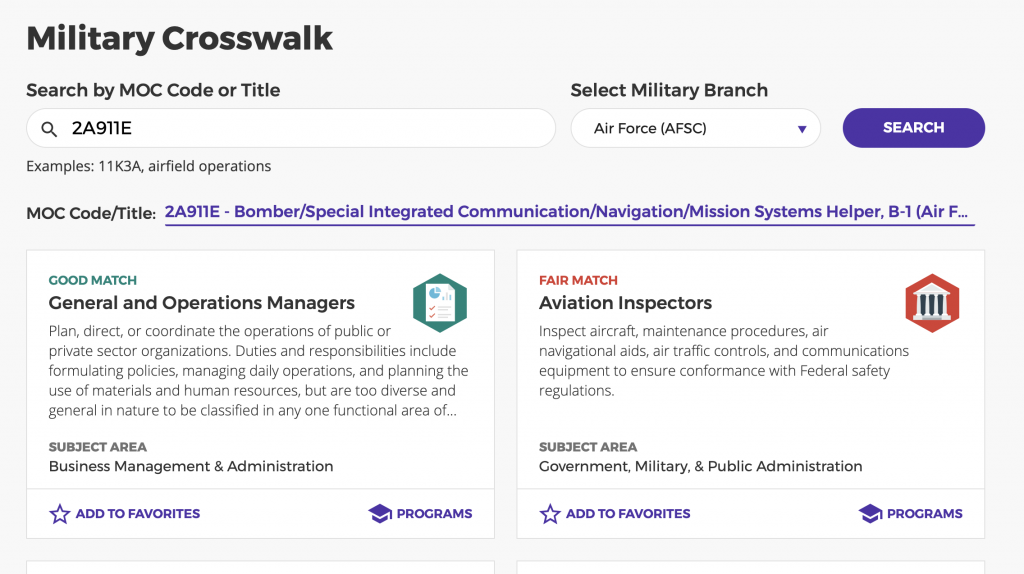 Military Crosswalk Functionality
First, individuals must enter their MOS/MOC code or title into the search bar and select a branch of the military from the drop-down menu. The platform will then display civilian careers linked to those military occupations. While our military crosswalk identifies civilian careers that are closely related, the career may still require additional training, education, or experience.
The crosswalk functionality also leverages PathwayU's proprietary matching algorithm, showing users their match to a civilian career on the basis of their interests and values. So, even though one's experience as a 2A911E in the Air Force might prepare them to become an Aviation Inspector or a General and Operations Manager, their interests and values might be better aligned with one of those roles than the other.
Overall, this means we are able to take O*NET's military crosswalk one step further, showing users the links between service roles and civilian occupations, but also providing an understanding of whether that civilian role is likely to lead them to a sense of joy and purpose in their careers.
jobZology looks forward to serving the military community better through the addition of this feature. "We hope to provide a solution for all military personnel transitioning into civilian life. We have already worked with nine colleges and universities to roll out this feature to their users, as well as seven affiliate organizations. These include schools such as Ashland University, University of North Carolina and Western Kentucky University. And with organizations such as Petersons, Youth Guidance, and College Raptor.
jobZology® is a Fort Collins, Colorado-based company that has revolutionized education, career and employment decision-making by empowering everyone to live with purpose and joy in the world of work. Since 2012, their PathwayU and TalentAIM online platforms have impacted over 100,000 individuals, 23 businesses and over 60 schools. Dr. Kurt Kraiger and Dr. Bryan Dik, professors at Colorado State University, created jobZology with Travis Hevelone and Eric Leftwich using science-based predictive analytics to determine an individual's fit to purposeful occupations while driving optimal education decisions, program completion, and employment success. The jobZology team continues to improve and expand to be the solution-based and confidence-building support everyone needs to better understand themselves and how they fit in the workforce. For more information visit www.jobzology.com.